Principal Investigator
---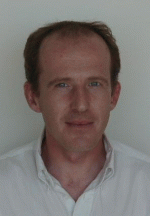 Xavier is a research director at Inria. His interests lie at the intersection of differential geometry, statistics and computer science with applications to Medical Imaging.
Email: xavier.pennec[at]inria.fr
---
Starting Position
---
James Benn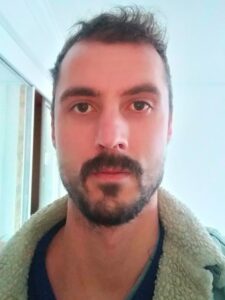 James joined the group in July 2020 to work on applications of finite and infinite dimensional Lie groups to geometric statistics and its use in medical imaging. James holds a PhD in global analysis with applications to continuum mechanics (in particular, hydrodynamics) from the University of Notre Dame.
Email: james.benn[at]inria.fr
---
Post-docs
---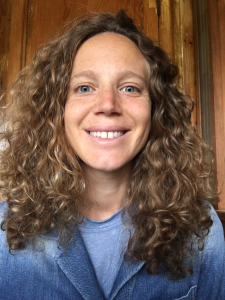 Anna joined the project in May 2021 to work on the definition of statistical models and geometrical embedding for the analysis of populations of graphs. Anna holds a PhD in Mathematical Engineering about populations of graphs from Politecnico di Milano.
Email: anna.calissano [at] inria.fr
---
PhD Students
---
Morten Pedersen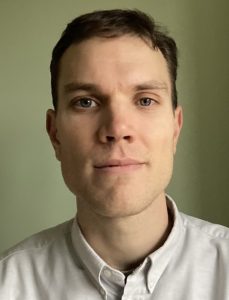 Morten joined the project in July 2020 for a PhD focused on applications of sub-Riemannian geometry and stochastic analysis to geometric statistics. He is also supervised by Stefan Sommer at University of Copenhagen.
Email: morten.pedersen [at] inria.fr
Elodie Maignant

Elodie joined the project in October for a PhD focused on manifold learning and approximations by symmetric spaces. She is also supervised by Alain Trouvé at ENS Paris Saclay.
Email: elodie.maignant [at] inria.fr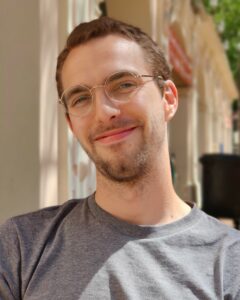 Tom joined the project in April 2022 for his Master's thesis and started his PhD in October 2022. His focus is on flag manifolds and their applications in statistical methods, like barycentric subspace analysis.
Email: tom.szwagier[at]inria.fr
---
Visiting PhD Students
---
Andreas Abildtrup Hansen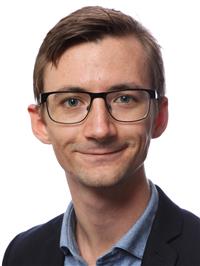 DTU Compute, Denmark
Andreas visited G-Stats from September to November 2022. He is working on Equivariant and Invariant modelling for set of graphs (POP Nets).
Supervisor: Prof. Aasa Feragen, Anna Calissano
---
Former members
---
Dimbihery Rabenoro

Dimby joined the project in May 2020 to work on the uncertainty of the estimation of the mean and higher dimensional sub-spaces in extensions of PCA to manifolds. Dimby holds a PhD in probability (large deviations theory) from University Paris 6.
Email: dimbihery.rabenoro [at] inria.fr
Yann Thanwerdas

Yann joined the project in september 2018 for his Master's thesis and started his PhD in january 2020. His focus is on Symmetric Positive-Definite matrices and applications to Neuroimaging.
Email: yann.thanwerdas [at] inria.fr
Nicolas Guigui

Nicolas joined the project in october 2018 for a PhD focused on computational methods for statistics on manifolds and symmetric spaces.
Email: nicolas.guigui [at] inria.fr
Raphael Sivera

Raphael was part of the project between January and June 2019 before finishing his PhD. He developed multivariate statistical methods to assess a treatment effect on the longitudinal deformations of the brain, relying on the Stationary Velocity Field framework and parallel transport.
Bastien Manach-Perennou
Bastien did his Master's thesis in the team between September 2018 and June 2019. He worked on transitivity of rigid-body registration procedures.
---